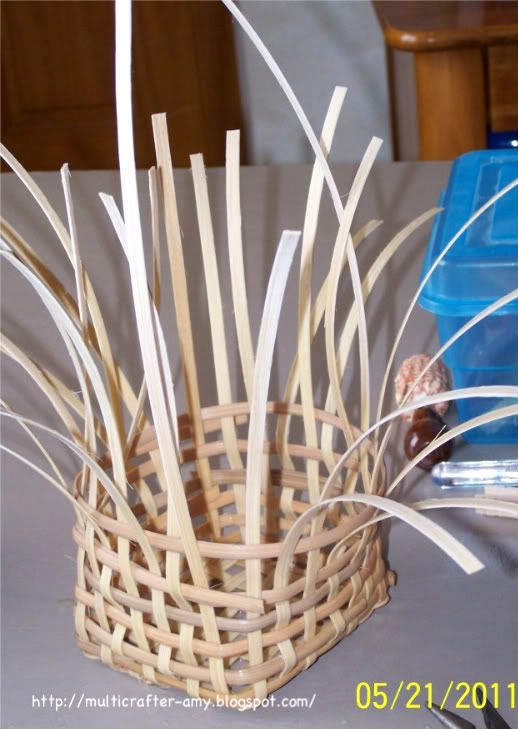 Here is some sneak peeks at the basket I am making today. I will show you the rest tomorrow.
I thought everyone would like to see one of my baskets it progress. I entered the Craftiest Mom Contest from Provo Craft for a new E2. I don't have this machine yet. I made a basket for it and never thought to take pictures during the process. I decided to make this one and show you some pictures of it being made. I made a basket to show that I make more crafts than just paper crafts. You could enter any crafty project. Here is a picture of my entry.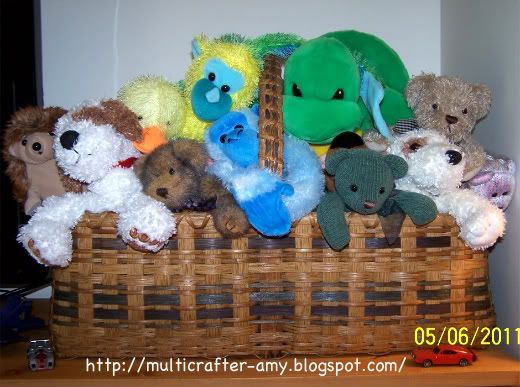 Here is a link to my entry for the Craftiest Mom Contest:
Craftiest Mom Contest Amy Wooten
Please give me a vote on

Monday the 23rd of May

and spread word to all your friends and family. I would really appreciate it.
Also come back tomorrow to sign up for some small blog candy!
Thanks - Amy