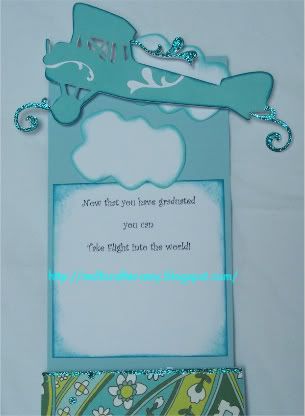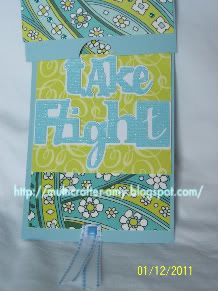 Graduation/Plane Card It is a slider card.
Cartridge used : Wall Decor and More and Don Juan
Paper : Anna Griffin -Riley Collection , some solids and glitter paper, ribbon by Offray
Plane cut and Shadow cut @ 2.75, phrase cut @ 1.70, Clouds are made with three Lips/under pressure with the shift welded together with my Gypsy.
Stickles used: Aqua

These are the pictures I took before I sent it in. Right before I shipped it, I attached some rhinestones to the swirls around the plane.