Well I have been playing around making Pop Up Cards and books. They are all still works in progress but I promise I will share them with you when they get done. I took a break from those to make this creation. I thought it was just such a funny thought that I just had to make it. That way I could share it with all of you. A lot of people want to see all the entries posted from the 5

th

Anniversary Challenge so that's where this idea came from. I think it turned out cute. What do you guys think? This project was just for fun.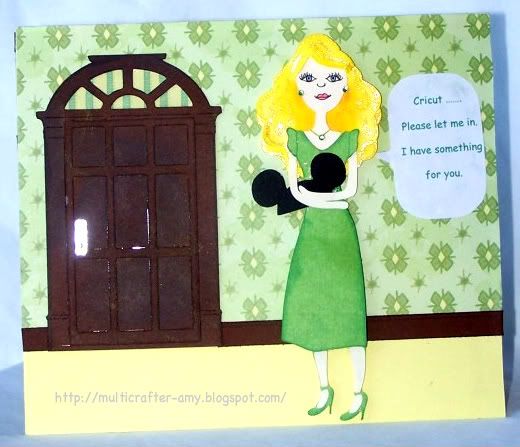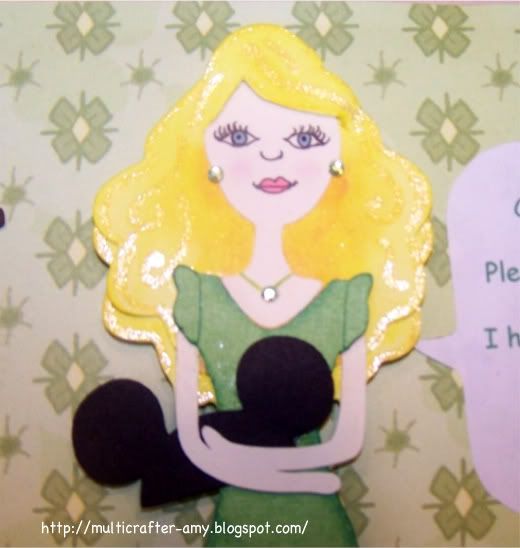 Do you think this looks like
Jinger
? I hope so. That's who it is suppose to be!Notice the Mickey ears hat .
Jinger
just came back from a Disney vacation, so I thought the hat was a great gift idea for
Cricut
. I made
Jinger
out of a cut I altered from the
Cricut
Cartridge Country Life.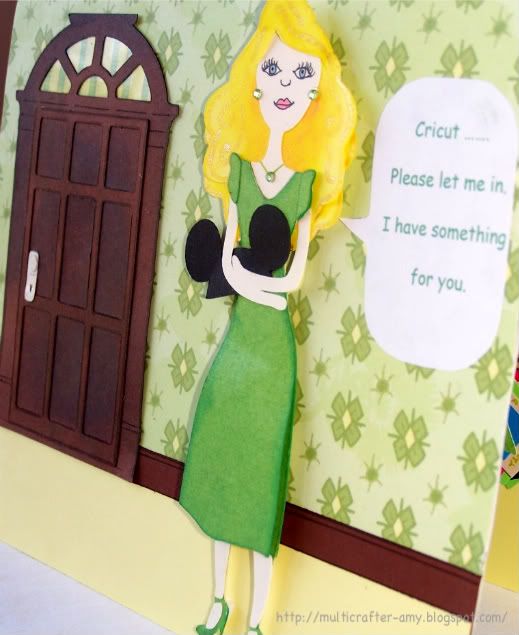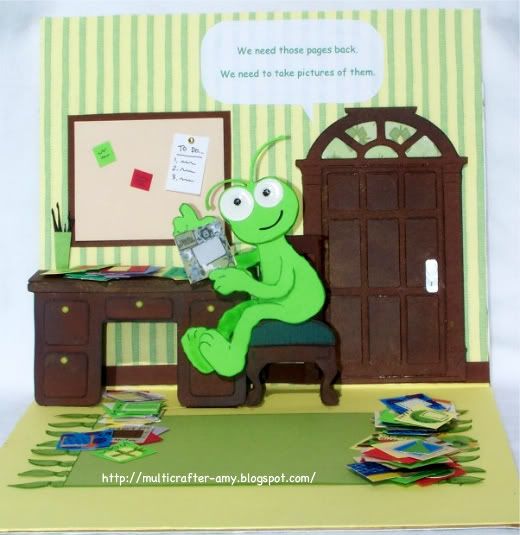 I used a piece of plastic above the door to resemble glass and put the "wall paper" the front of the card behind it. I used Glossy Accents for
Cricuts
eyes. They are hard to see.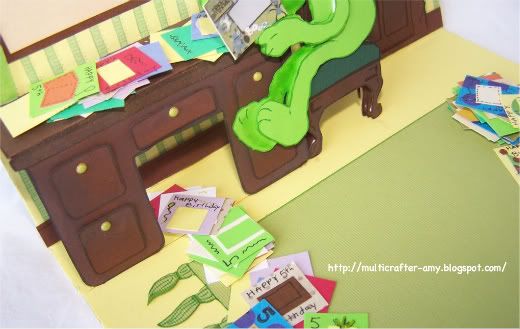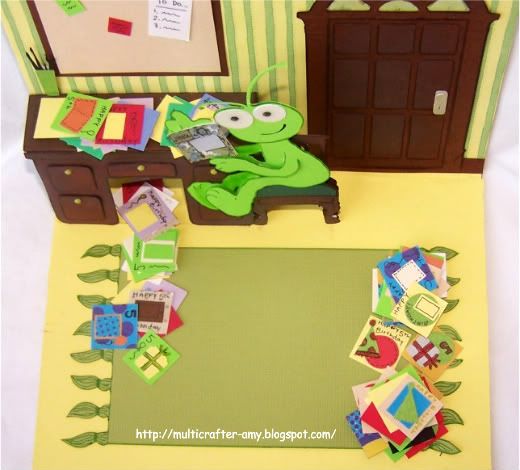 I tried hard to add enough miniature scrapbook pages. They did
receive
over 500 entries. Wow!
I hope you all enjoyed this card. Now I can get back to my regular projects. Also please check back Monday. I will have a small giveaway that day. If I get done in time I may post it Sunday. I plan to have another project done to share too.

Cartriges used:

Country Life : Jinger
Mickey Font : Mickey hat
Inspired Heart : rug
Wall Decor and More : pen holder
Sesame Street Friends : Cricut
Store Front : Cricut head
Celebrations : tiny hats and gifts
Plantin Schoolbook : tiny Circles
George and Basic Shapes : to make the desk from scratch
Christmas Noel : Door
French Manor: Chair

I think I listed all of them. Whew!