I made this banner from fabric. This was my first time using the Cricut to cut fabric. It was fun. I like how this turned out so much that I am going to make one for my craft room. I don't know what I want it to say yet though. It is hard to tell how cute this banner is without seeing it in person. The sequins have a like a holographic shine them. I used glittered tulle behind the flower bunch at each end. I used bias tape to cover all the edges and wider with Bias tape to connect all the banners together.

The cartridges I used were...
Everyday Cricut - Cricut heads
Birthday Bash - pennants and letters
Plantin Schoolbook - flowers and leaves (except for the two roses)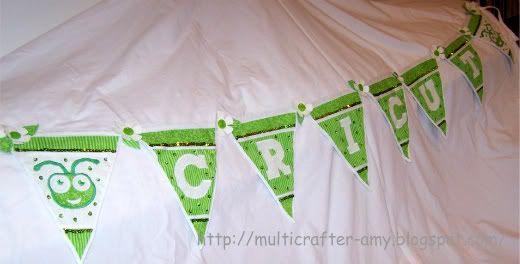 I did the eyes with embroidery floss by hand.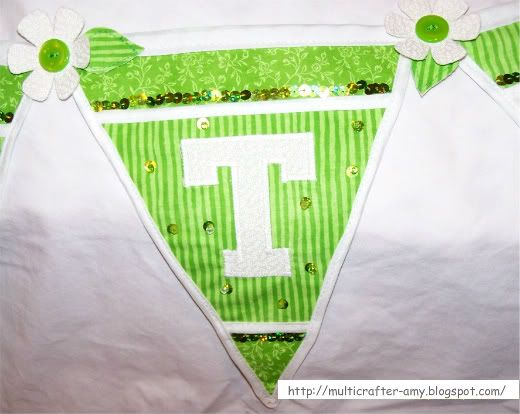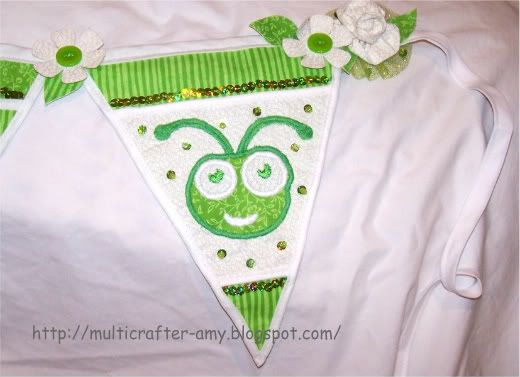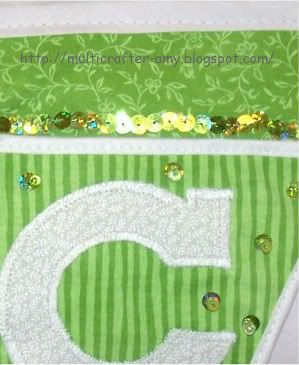 I stitched around each of the letters because I think it just looks nice.
The heat n bond don't have to be sewed around to stay.