I wanted to show everyone one of my baskets being made. So I took pictures of the various steps. These pictures are just to give an idea of the work that goes into a basket. I did not show you every step. I think it turned out really cute.

Also be sure to go to the bottom of this page for a small blog candy giveaway!
This the base of the basket. When you weave you have to keep the reed wet so it will bend.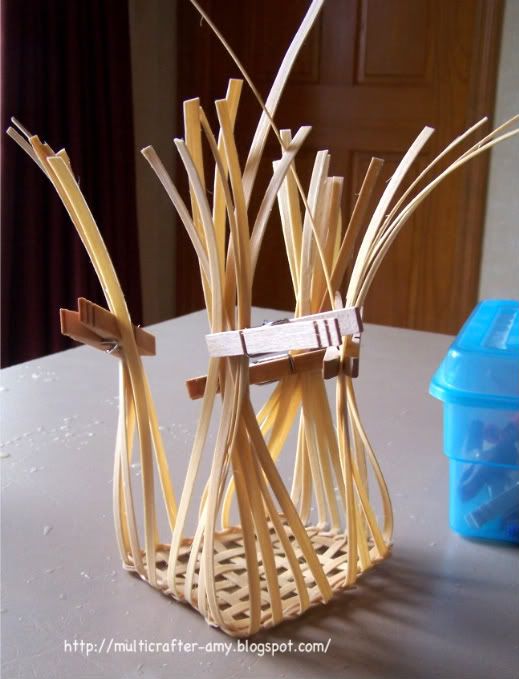 This picture shows all the bent up and held with clothes pins.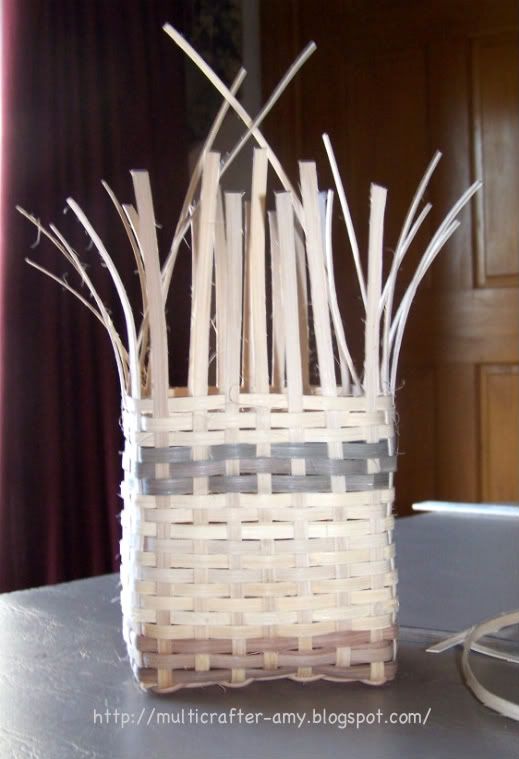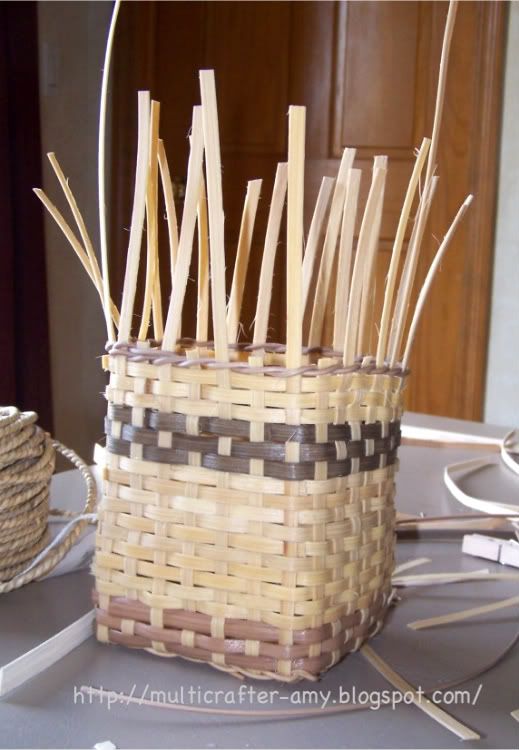 Every other spoke cut.
Then the remaining spokes are tucked in.
1.
Become a follower
of my blog and leave a comment here telling me you are a follower or if you already were.
I will announce the winner during the week of June 1st
Here is the blog candy.