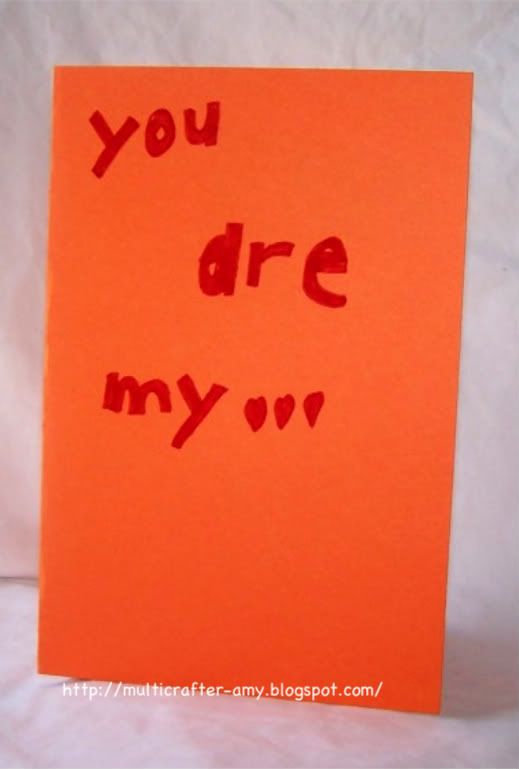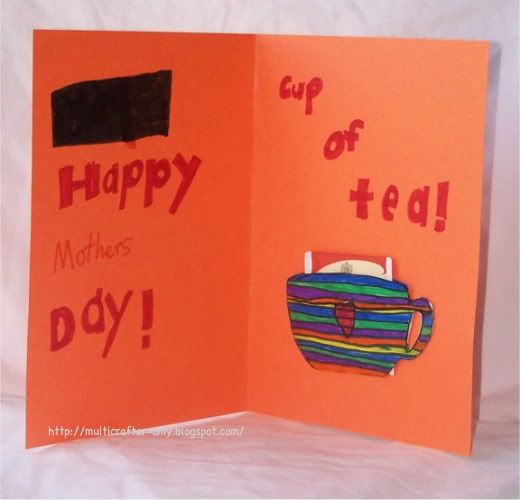 Here are a few gifts from two of my boys.
This card was made my almost 9 year old. So Sweet. This will go into my keepsake box.
This creation is from my 5 year old. He didn't give it to me today. He gave it to me months ago but I wanted to share something he has made for me too. Can you guess what it is?
It's a tie for me to wear to church. lol I adore it. While I don't wear it to church. I have it displayed in a cabinet I use everyday with other very special gifts from my boys.
It always makes me smile :)