Life is full of lemons and it's the knowing how to make lemonade that makes it all go away or at least helps.
Nice thought. In other words you have to make your own happiness.
Here is a great card to send to a friend when they get too many lemons sent their way.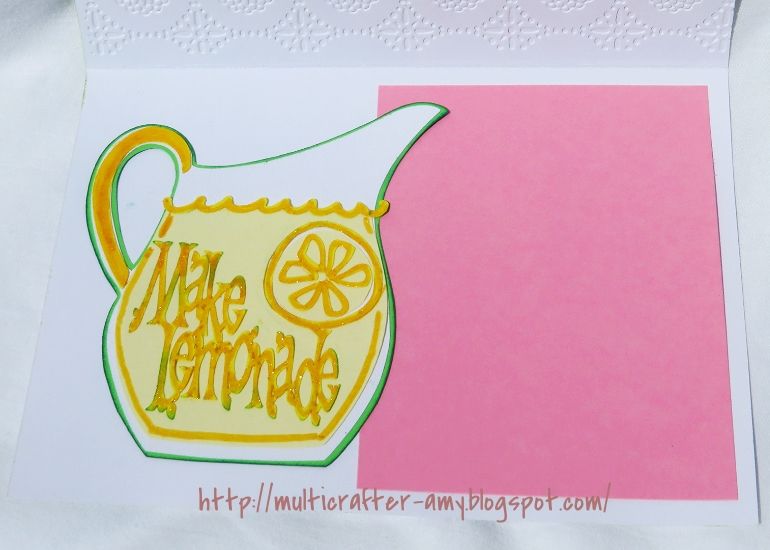 Supplies:
Savory Cricut cartridge
Anna Griffin Cuttlebug folder