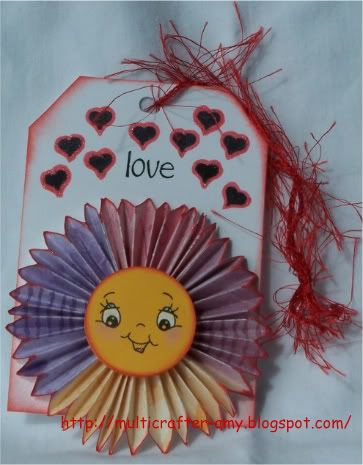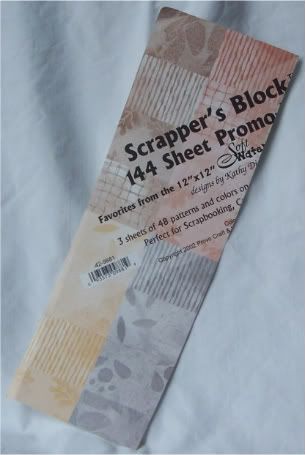 Here is what I used to make it.
I used the front page of a old paper pack to make the flower and made one similar to the one found
here .
The middle of the flower (circle) was cut from the Plantin Schoolbook cartridge on my Cricut.
I just cut a regular piece of white cardstock and inked the edges red to make the tag.
I used the Wide Eyed Kids face stamp for the center of the flower.

I also inked all of the flower parts with red ink.
Here are the rules:
Create a project using a handmade flower. Handmade flowers are making a huge come back! At CHA this winter, we saw TONS of ways to make your own custom blooms using mists, petal rollers, and scoring tools. For this challenge, create any project you like, and embellish it with a pretty handmade flower! We've included some links for tutorials to help you get started on this fun (and resourceful) way of embellishing all your crafty projects!
Design must be new
Project must include Peachy Keen Faces
Link up

before

April 1st

You can find this challenge
here.