This is my paper banner I made for the E2 Design Challenge. I had a lot of fun making this banner. I just got the
Birthday Bash Cartridge
last month. I cut all the characters except Cricut from it. I also cut my pennants from the Birthday Bash Cartridge . Mr. Cricut was made by combining cuts from
Sesame Street Friends cartridge
and
Everyday Cricut Cartridge.
I used two Elmo cuts for the banner. On the Elmo I used in the first pennant for Cricuts body. I think Elmo is laughing but when I put Cricuts head on Elmo, it looks like he is saying "Oh My!"
I used
Everyday Cricut
for the letters. I wanted to make sure my letters would still pop with all the characters, so I made them bright green with a great glitter paper for the shadow. I used printed paper from the Paper Studio and printed paper from my Hopscotch cartridge.
First is the surprise party pennant......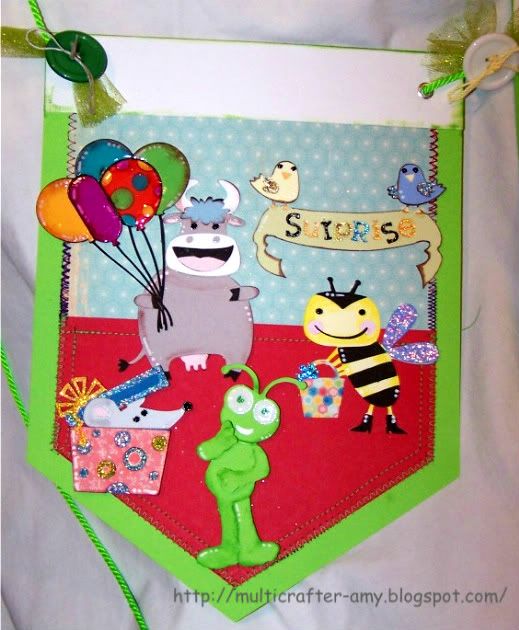 The first pennant shows Cricut surprised by some of his Birthday Bash friends.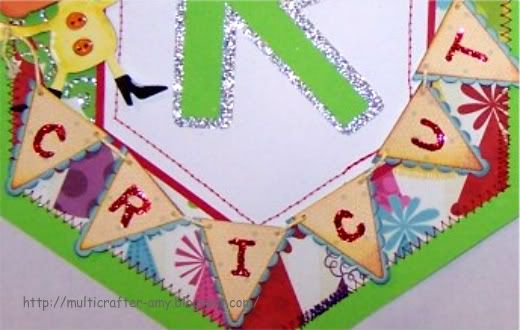 Here is a close up of the banner that is on crochet thread.

Here is the monkey peeking while trying to hit the pinata.


I love how the cat is popping out of the cake.
I thought this cat needs something to hold, so I added a flag for him to hold.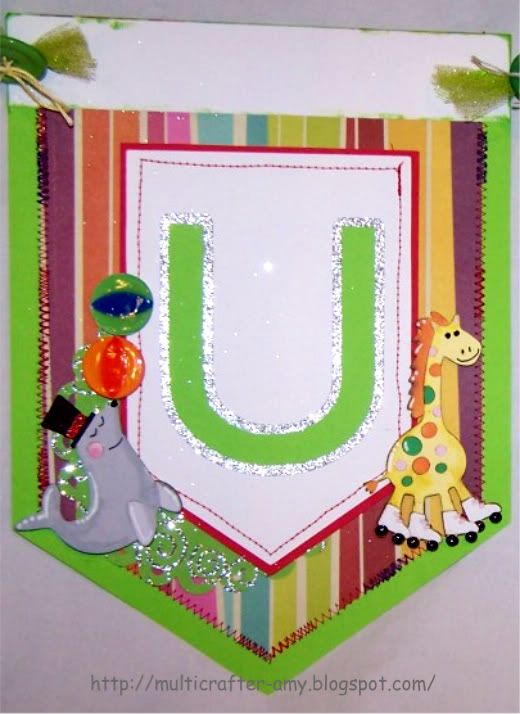 The seal needed more than one ball to balance at Cricut's party.
So I made two and added some shine with Glossy Accents.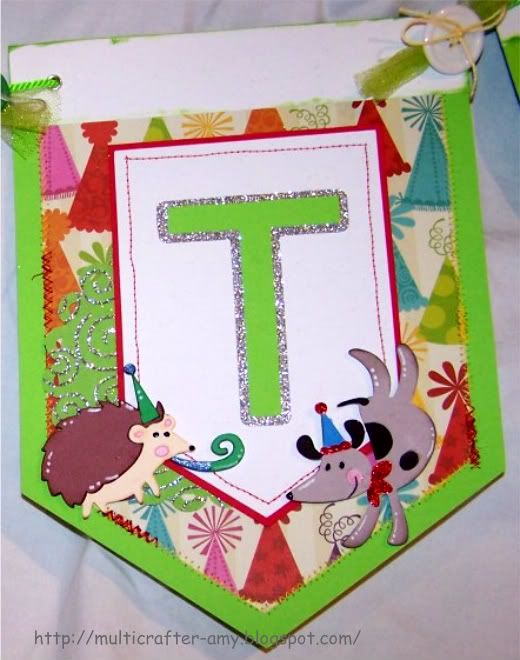 These two just look like they are having a great time.

And here is Cricut floating away with the balloons he got at the party.
They are seen in the first pennant.
The printed paper is from the
Imagine Hopscotch cartridge.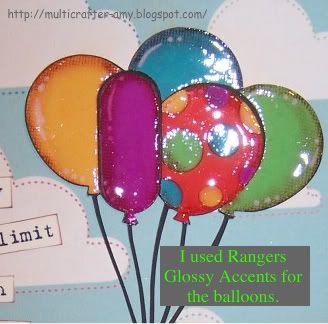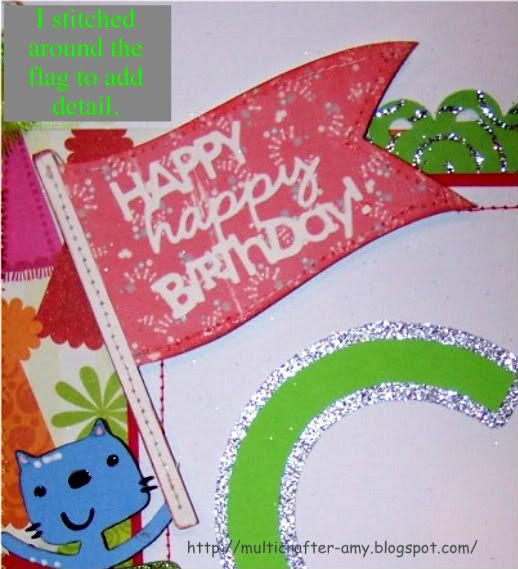 I tied all the pennants together by using this great Cricut green rope. I used my Crop A Dile to punch the holes and add grommets. I needed the holes to be just the right size so the pennants would stay in place if hung. The banner would not be complete without some glitter tulle and buttons tied on crochet thread.


Wish me luck!

Ok this is banner # 1.
I will post the second one in a separate post since this one is so long.