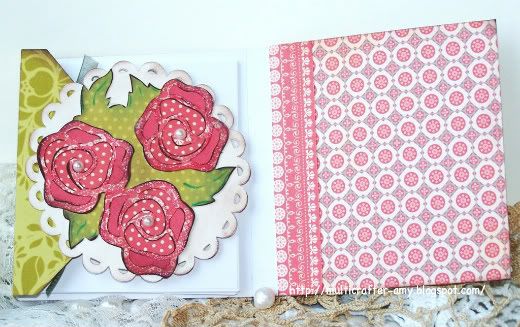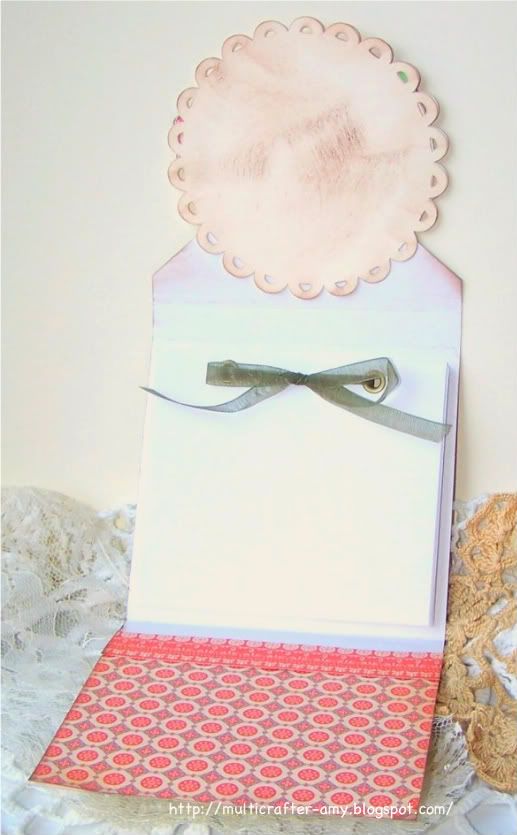 When I saw the matchbook cut on the Fabulous Finds Cartridge I just had to make a little notebook. I made my own little notebook but you could easily glue in a Post Note pad instead. I just wanted to used grommets and ribbon so I made my own. I used four grommets, two on the notebook and two on the cover. This is just the right size to throw in my purse. I plan to make more to give away as gifts.
Cartridges Used
Fabulous Finds : Matchbook (the one with a heart tab)
Shall We Dance : Roses
Easter 2010 cartridge : Doily
Ancestry
Imagine : All the printed paper.